Keep Ellen Cooking!
Support New Pages!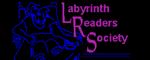 ELLEN'S KITCHEN
Grad party for 120-150

Kim
06/09/10
Could you please help me out with quantities of food needed for my daughters grad party. It is from noon till 3:00. We are grilling pork chops...thinking 200, cheesy hashbrowns..maybe 10-12 9x13 pans? 8 lbs. of pepperoni pasta salad? 8 lbs. of tuna salad? 9 large fruit platters..several platters of assorted bars..several bags of chips..2 huge crockpots full of beans and bakery ordered cupcakes.I am most concerned about pasta salads and cheesy hashbrown amounts...would love your help and advice! Thanks! :)PS: at least 40 attending will be hungry teenagers!
ellen
06/09/10
OK, figure it for 150.

I would double the amount of beans. 1/2 the pasta salad.
You want to start with 30 pounds of hash browns for the cheesy potatoes.
Minimum chips are 6 pounds potato or 8 pounds corn, per 100, teens often do twice that.