Keep Ellen Cooking!
Support New Pages!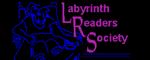 ELLEN'S KITCHEN
To Much food?

windella
06/05/10
For a surprise birthday party with a Jamaican theme,my menu is:
Appetizers:
Watermelon Mangoes Pineapples
Beef Patties
Jerk Chicken Skewers(boneless breast)
Dinner:
Mixed Green Salad
Brown Stew Chicken-stewed chicken in Jamaican seasonings
Rice and Peas
Braised Chayote
Fruit Punch Rum Punch
Carrot Cake & Rum Cake
We are not Jamaican but the guest of honor loves Jamaican food,many member of the family are not too adventuresome in eating,thus the menu,but I wanted to serve something a bit different.Is this too much food? I'm making alot of appetizers because it will be 45 mins to an hour before the guest of honor arrives,I thought the guests should be fed during that time.Also any ideas for a Caribbean type salad rather than a mixed green salad?
ellen
06/07/10
Yes, you are right about the appetizers.

If you put jamaican salad (no quotes) into google, you will get great recipes. One basic thing is shredded cabbage instead of lettuce.