Keep Ellen Cooking!
Support New Pages!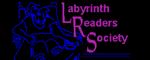 ELLEN'S KITCHEN
Baptism 35 peopl

Karrie
06/01/10
Hi Ellen

I want to do Hot Roast beef and then sub sandwiches for a baptism. There will be 34 adults and 8 kids. Should I do 7 lbs of the beef and then 45 pieces of subs? The sub place cuts them in thirds to equal 45 pieces. How many rolls should I get for 7 lbs of beef? Will this be enough? Or do you think it would be easier just having all sub with variety? also we are doing 4 salads, fruit and then cake. Thanks for your help!

ellen
06/02/10
Baptism 35 people
7 pounds of raw beef will make about 20 sandwiches. You won't be likely to have leftovers.

Have the sub place cut quarters, especially if you are getting more than 1 kind of sub, this lets people take 2 pieces if hungry and also works better for kids. Get 10 if you also do the hot beef, get 16 if you just do subs in 1/4, 18-20 if you do them in thirds.

Karrie
06/02/10
Ok just to make sure I understand. Get 10 lbs of the hot beef and then 18-20 subs if I get them in thirds?
ellen
06/03/10
Baptism 35 people
I would do the 10 pounds beef and then about 10 subs. For ONLY subs, 16 or 18-20 depending on the cut.