Keep Ellen Cooking!
Support New Pages!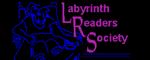 ELLEN'S KITCHEN
Storing pineapple for a party

Tina
05/30/10
I cannot find the answer i need, I hope you can help me Ellen.
I am serving a fresh fruit platter for a party 6/12 ( Sat) the grocery store has whole pineapples on sale for $0.99 and that sale runs through Sat 6/5. that is 7 days before the party.
that is a significant savings, and i was hoping to take advantage of it - but i am not sure i can store pineapples for a week?
would the fruit get bad?
what if i cut it up and put it in zip-locks in the fridge?

thank you

Tina

ellen
05/30/10
Don't cut it up any earlier than the day before.

Go to the store and look over the pineapples carefully. Select those that are light gree, not yet gold but not deep green either, have absolutely no blemishes or soft spots, and when you pick them up by an inner leaf, the leaf doesn't separate. These are underripe. Store them in the fridge until about Wednesday. Take out to room temp. Cut Friday or Saturday. You should be fine.