Keep Ellen Cooking!
Support New Pages!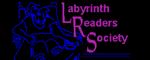 ELLEN'S KITCHEN
Graduation Party for 100-120

Edie
05/27/10
Ellen,
More questions....I am having a graduation party for 100-120 people (2-6pm)and I am serving:
Chicken - 100 pieces (putting in roaster)
JoJo's - 200 pieces (putting in roaster)
Rigatoni - you recommended using 18 lbs of meat and 8 lbs of pasta.
Sloppy Joes - you recommended using 18 lbs of meat.
I plan on making the rigatoni and sloppy joes the day before and then putting in the roasters to reheat the day of the party
6-ft sub
Pasta Salad
Green tossed salad
Hot sauce (will put in roaster)
Chips
Vegetable tray
Fruit Salad
Sheet cake plus 8 dozen cookies

Enough food or too much? Can you recomend quantities for the pasta salad, the hot sauce, and fruit salad? Thank you so much for your help.

ellen
05/27/10
Looks like too much, with all those entrees for example, you don't need that much rigatoni. Write me back what are jojo's and I will work on this.
Leona
05/28/10
Just curious, What's a Jo Jo?
Edie
05/28/10
A Jo-Jo is a thicker french fry. They cut the potato into wedges and fry them.
ellen
05/28/10
Chicken - 100 pieces (putting in roaster)
Sloppy Joes - you recommended using 18 lbs of meat.
6-ft sub- serves 25-30
Rigatoni - you recommended using 18 lbs of meat and 8 lbs of pasta. I would now say 5 pounds pasta and 10 pounds meat, and you will have some left.

Look on the condiment page if you want help with toppings. Rolls, 5-6 dozen.

JoJo's - 200 pieces (putting in roaster)- maybe 250? Do people take just 2 pieces as a serving?
Pasta Salad- start with 4 pounds of pasta
Green tossed salad- I would skip this unless you expect a lot of salad- eating grown ups;
Vegetable tray- make 1 relish tray for 60 and about 12 pounds of veggies plus dip- if you skip the salad.

These mid-afternoon parties can be hard to estimate; often people eat less (especially grown ups), but teens can really scarf it down...
Chips- have 6 pounds on hand, don't open all of them. Have dip or salsa.
Fruit Salad- consider fruit trays, prettier, hold better, leftovers more usable;

Sheet cake plus 8 dozen cookies- fine

Laura
05/29/10
Graduation Open House
Ellen,
I'm cooking for a high school graduation open house to be hosted on a sat night from 4-7pm. Guest are children to Adult. "Picnic" Buffet Style.. 300 people invited. Some guest will have been to other open houses that day, some have been to serval open houses in the past 3 weeks, some will come to have dinner, some maybe to graze.. so of course I have no "set" number to expect.

This what I have planned for, your input would be appreciated very much.

Hamburgers 200 5oz

American cheese sliced 6 pounds
Monterey Jack cheese sliced 6 pounds

Brats 150

Hot Dogs 100

200 hamburg buns

175 dog buns

Baked Beans using 6 #10 cans

Layered taco Dip, with 1 #10 can refried beans, 40 ounce cream cheese, 10 cups sour cream, 10 cups salsa, 10 cups cheddar cheese and fresh chopped veggies.
8 pounds corn chips

Pasta Pesto salad using 6 pounds dried pasta with 6 cups feta cheese,and fresh veggies.

Spinach/strawberrie salad with 12-14 pounds of mixed spianch and lettuce, 16 cups of berries.

Caesar salad, 20 pounds of romaine, 2.5 quarts of dressing, 5 pounds parm cheese & croutons.

8 watermelon (15 pounds @)

35-40 pounds of grapes

potatoe chips 6 pounds

Pickle/Olive tray

The hostess will provide drinks, cakes,

Thanks,
Laura

ellen
05/30/10
Posted twice= see the other one,
Edie
06/10/10
Ellen,

Thank you so much for your input on our menu -- my daughter decided not to have the green salad so I have ordered a couple of vegetable trays that will feed 60 people. The graduation party is a week away and I am at 100 people. At this point, I am going to leave all the food quanties the same.

My question - I'm not sure how much hot sauce I should make. Hot Sauce is a side dish that is made with rice, tomatoes, and hot sauce and we like it thick not runny. It goes really well with chicken. What would be your suggestion? I have also decided to go with fruit trays as you suggested. I think that will be easier. Thank you for your help.

Edie
06/10/10
On, gosh, one other question...Since I am using 10 lbs of meat and 5 lbs of pasta for my rigatoni, how much spag. sauce do you think I need?

Thanks!

ellen
06/11/10
You probably want 2-4 tablespoons (1-2 ounces)of a salsa per person, so a quart would serve 15-30 people. If it is an actual rice dish, start with 5 pounds rice per 100 people (because you also have pasta) and go by your recipe.

I usually allow 1 quart to 5 cups of spaghetti sauce per pound of meat.