Keep Ellen Cooking!
Support New Pages!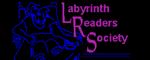 ELLEN'S KITCHEN
Inexpensive party foods

Bev
04/25/10
I am having a party partially catered. I am making foods that can be done up ahead of time but the meats and potatoes are being catered. Since this is costing quite a bit to have catered I was wondering what are some inexpensive foods I can use a fillers. I am also having potato salad, coleslaw and baked beans.
ellen
04/25/10
Add a big relish platter (see the veggie tray page), fruit trays, and one or two casserole type (corn, green beans) or large steamed vegetables.