Keep Ellen Cooking!
Support New Pages!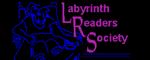 ELLEN'S KITCHEN
Salad Bar for 150

Niki
04/20/10
I am hosting salad bar for 150 people? How much greens will i need and eggs, diced ham, tomatoes, etc.
ellen
04/20/10
This is such a frequent question that I have made a table for you and posted it:

www.ellenskitchen.com/bigpots/plan/saladbar100.html

Remember, you want about 12-15 pounds total on the greens and lettuces.