Keep Ellen Cooking!
Support New Pages!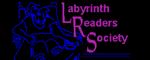 ELLEN'S KITCHEN
Cheesy Instant Mashed Potatoes for 100 People

Schllac
04/13/10
I am looking for a recipe to make cheesy mashed potatoes for 100 people. Mainly the recipe quantities so I dont make them over cheesy and the procedure.

I am using Idahoan Instant Potatoes

Thank you
Schllac

ellen
04/13/10
I don't do the instant potatoes, my friends who do, say to count on only about serving 1/2 the people indicated. For example in it says 6 servings, count on 3-4.

For each 4 cups ready to eat, use about 1 1/2 cups of cheese (6 ounces).