Keep Ellen Cooking!
Support New Pages!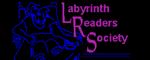 ELLEN'S KITCHEN
200 people to cook for

Susan
02/19/10
my daughter is getting married in july and i would like to know how much chicken and ham i need to buy for 200 people? we are also having mashed potatoes and gravy, coleslaw, rolls and two vegetables.
ellen
02/19/10
1 piece of chicken per person PLUS 3 ounces ready to eat ham (which is 1 pound boneless for each 3 people) PLUS 10% for self service. Add anothjer 10% if they are heavy eaters or mostly teen/ college age.