Keep Ellen Cooking!
Support New Pages!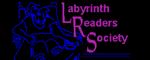 ELLEN'S KITCHEN
How much do I need to feed 70 at Mother/Daughter B

Beverley
02/04/10
The menu is as follows: Baked Chicken Breast, Pork Tendorloin, New red potatoes, Green Beens, Garden Salad, Dinner rolls, tea (sweet & unsweet) water, Banana Pudding, a sheet cake of some kind.
ellen
02/05/10
All these foods are covered in the plan for 100 pages, you just need some help with the meats. I would do 1 pound boneless skinless breast for each 3 people PLUS 1 pound raw tenderloin for each 4 people.