Keep Ellen Cooking!
Support New Pages!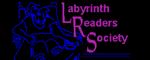 ELLEN'S KITCHEN
Reducin fat in Refrigerator Muffin recipe

sally
01/08/10
Hi Friend !!
An old family favorite is one for Refrigerator Bran Muffins (keeps in frig 6 wks+) BUT calls for 1 cup veg. oil (has a box of Raisin Bran, 3c sugar [Splenda), 5 cups flour, soda, LF buttermilk, 4 eggs and whopping 1 CUP of oil.) If I cut the oil to half cup what happens to the texture of the muffins? How can I reduce that oil and still have a tender yummy muffin?
ellen
01/08/10
You can sub 1 cup natural applesauce for 1/4 to 1/3 cup oil, you must also reduce the liquid by 1/2 cup. Try it for 1/2 the oil first and then see how you like it.