Keep Ellen Cooking!
Support New Pages!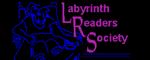 ELLEN'S KITCHEN
Easy Dessert with an Italian Dinner

Sue
01/07/10
Hi

I am in the need of an easy simple dessert for an Italian Dinner (baked spaghetti, bow tie pasta, etc.) I need a good dessert recipe for a crowd of about 50 adults.

ellen
01/08/10
If you are a happy custard maker, a zuppa englis (fruit and pound cake layered with boiled custard; this can be done in a pan like a cobbler, so people can serve themselves) is great after a dinner like this. If you have a good bakery, Italian cream cake is heavy but grand. Or how about biscotti and a granite type fruit sorbet with coffee? Just be sure you make coffee...