Keep Ellen Cooking!
Support New Pages!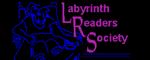 ELLEN'S KITCHEN
Heavy horderve wedding dinner reception for 50

Keri
12/11/09
So I am planning a heavy appetizer buffet reception for my wedding, mainly family and casual. 50 people at the most. Reception starts at 5pm, ten minute casual standing ceremony at 6pm, follwed by more reception until cake cutting.

This is what I am planning, could you help with quantities? Do you think this is enough. We are a heavy drinking family too, so I know that involves more snacking.

1. Cranberry relish over brie with toasted french bread slices (brie serves 32 on package)
2. Two cheeses (4 lbs approx total), pepperoni (servings on package 72), 3 lbs grapes and crackers (76 servings on package)
3. Veggies with dip
4. Pigs in a blanket with mustard (144 pieces)
5. Shirmp and coctail sauce (100 shrimp)
6. Jamiacan beef patties (Cut in quarters, 96 pieces)
7. Some sort of sliced roast (how many lbs?) with potato rolls to make mini sandwiches, sides of mayo and mustard
8. Large crockpot filled with spinach artichoke dip and tortilla chips

ellen
12/11/09
You did a good job on the basic info. I just need a little more clarification to be able to answer your questions. So answer and write back, OK? The menu basically looks good, but you do need at least 3-4 shrimp per person.

Do you have in mind for people to begin munching when they arrive and continue munching after the ceremony? And about how many hours is the event?

Keri
12/11/09
Yes munching the whole time. I am thinking it'll go like this.
5pm everyone arrives and munches and drinks
6 -610pm stand around ceremony, we all crowd around my uncle (hes the priest) and do a quick "I do, I do".
610 - 8pmish munch and drink
8ish - cut and eat cake
maybe more lingering around drinks and munching afterward.

Regarding the shrimp, it is a bag of frozen medium size from from BJs. I can get another one, but do you think that once thawed that the shrimp would taste funny or is frozen okay?...we are on a super tight budget.

ellen
12/11/09
OK. I would go with ham for the sandwiches, less expensive then beef or deli slices by far. Ready to eat thin sliced, about 8 - 10 pounds.
As for the shrimp, thaw in the fridge, cook if necessary (remember, they are done when they make a "C", if they make an "O" they are overcooked.) Then consider marinating in the cocktail sauce, serve with toothpicks, cuts down on amounts eaten and covers any little taste issues. You might consider doing it Mexican style, chilled in the sauce, with vegetables:

For 6-8 appetizer portions:

1 46 ounce can V-8 juice or Clamato (spicy if desired)
2 avocados, chopped (may skip if tight on the budget)
2 cucumbers, seeded and chopped
1 medium red onion, chopped
1/2 bunch cilantro, chopped
1 jalapeño, seeded and chopped
1 pound large shrimp, peeled, de-veined and steamed *
2 limes, quartered
Tabasco sauce

Mix all ingredients in a large non-reactive container. Let sit for a few hours in refrigerator, or overnight. Serve in small cups with limes and Tabasco sauce.

You'll need 4-5 quarts of the dip.

Consider adding dinner coffee service, and discontinuing the liquor after the cake, it's cheaper and you don't want anyone driving impaired. 1/2 the dinner coffee service listed on the beverage planning page.

ellen
12/11/09
By the way, I cook frozen shrimp from frozen, pour them frozen straight into boiling water heavily seasoned with Zataran's crab boil. If thawed, they are better steamed.
Keri
12/11/09
You are awesome thanks!