Keep Ellen Cooking!
Support New Pages!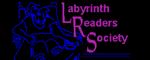 ELLEN'S KITCHEN
too peppery. what can I do?

Dan
12/05/09
pot roast too peppery. what can I do?
ellen
12/05/09
Black pepper? Cayenne?
Anyway, you can add double the amount of unseasoned gravy, if that is way too much, freeze half for next time.
If no potatoes, you can cook up a bunch of potatoes in the gravy, that will help some.
If the recipe will tolerate it, a big dollop of sour cream will mellow it, also.
If you have not thickened the gravy yet, the pepper flakes do float and you can chill and skim. If you have already thickened, though, that won't work.
ellen
12/05/09
lemon juice and a little sugar can help.