Keep Ellen Cooking!
Support New Pages!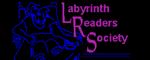 ELLEN'S KITCHEN
chicken and noodles

Mary Littrell
12/05/09
How many gallons of chicken and noodles will it take to feed 100 people?
ellen
12/05/09
9-10 gallons if the serving size is 1 1/2 cups.
ellen
12/05/09
There is a good recipe for baked chicken and noodles at the Army quartermasters site (link on the big pots page): but I make 1 1/2 times the recipe for 100 hungry eaters.