Keep Ellen Cooking!
Support New Pages!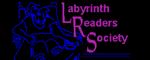 ELLEN'S KITCHEN
Artichoke Olive Condite question

Andy (Andrea)
10/05/09
In this recipe you list 32 oz of artichoke hearts in the ingredients.

Question: Are you talking about the marinated artichoke hearts that everyone (but me) loves, or are you talking about the plain, unadulterated artichoke hearts.

ellen
10/05/09
Both work in this recipe. Water-pack, frozen or marinated- all OK. Slight difference in textures.