Keep Ellen Cooking!
Support New Pages!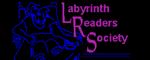 ELLEN'S KITCHEN
4 Meats For 100 People

Gina
05/14/09
Hello, I read the big pots section but I am still unsure how much meat to purchase for 100 people. I am serving fried chicken, pulled pork, turkey, and fried catfish to feel 100 people. How much of each meat should I buy in case every guest (mostly adults, some children) wants to sample each meat?
Trying to buy whole chickens to be cut up, and whole turkeys to be roasted. Catfish comes in 15lb cases. Thanks
ellen
05/14/09
Gina, this is just about impossible to estimate closely with four meats, you are either going to run out of one or have fairly large leftovers. I would omit one, probably the turkey, if I were doing this menu.
That said, I would get 1 case of catfish (2 would be too much, but 1 will make about 50 modest servings); 1 chicken for each 6 people PLUS 2 pounds raw boneless pork shoulder for each 6-7 people (7 is OK if it is for sandwiches). If you feel you must have the turkey, allow 1/2 pound whole turkey per person.