Keep Ellen Cooking!
Support New Pages!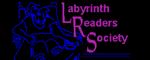 ELLEN'S KITCHEN
Baby Shower

Jorrie
02/16/09
Hi,
I'm planning a baby shower for about 30 people. I'm thinking of meatballs, deviled eggs, and drummettes, maybe with a veggie platter or a salad. Is this a good menu? What amounts of each do I need to buy?
ellen
02/16/09
These are all good choices. For a shower, I might go with fruit platter instead of veggie platter- more of a treat and prettier- and I might add one "bite" type such as mini quiches or little tarts of some kind, or spanakopita.

See the appetizer planning page for help on amounts, remembering that if it is over lunch you need about twice as much food as mid-afternoon.

You can post your estimates and I will be glad to review them.