Keep Ellen Cooking!
Support New Pages!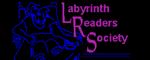 ELLEN'S KITCHEN
burned wood? or stain on bottom of pan

Barb
01/22/09
My daughter used a flat bottom pan to cook on our new glasstop stove. She took it off and put it on a cutting board. It burned the cutting board, ( which I don't care too much about) but on the bottom of the pan is a brown mark that looks like it is either the wood or stain. I can't get it off. I've tried Bar Keepers Friend. Will this transfer to my glasstop if I use it? I don't want it to get on the stove, because I don't think it will come off. It isn't just discolored, I can feel a difference in that spot.
ellen
01/22/09
I would not use this pan on the smooth top.