Keep Ellen Cooking!
Support New Pages!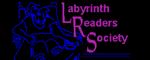 ELLEN'S KITCHEN
Buttermilk Baking Mix

Andy
01/07/09
Your recipe is stating —2 cups (16 ounces) shortening
OR 2 1/2 cups (1 pound, 4 ounces) unsalted butter or margarine
PLUS 3/4 cup (6 ounces) unsalted butter or margarine
Does this mean 16 oz of shortening and 6 oz butter? or
If butter only is used do you need 26 oz?
ellen
01/07/09
Because butter is only 80% approximately of fat, you need more butter than regular shortening, so yes, it is 16 ounces shortening plus 6 ounces butter OR 26 ounces all butter. I have to figure out a way to make this a little more clear...