Keep Ellen Cooking!
Support New Pages!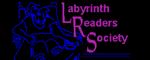 ELLEN'S KITCHEN
Wedding Reception

Stressed Mom
02/21/12
Ellen, I have told my daughter I will prepare the food for her wedding reception. I did this for another daughter, but she had Hors d'oeuvre, wine and cheese. It was very simple to do. This daughter, however, wants a sit down dinner. The menu is: pulled pork, chicken breast (both served with bbq sauce on the side), mac & cheese, seasoned green beans and/or buttered corn or california medley of veggies, coleslaw (being provided by someone else), potato salad and cornbread. We are also having pre dinner items such as cheese and crackers and fruit and dip. There are 250 invited to the reception, though I expect only about 85% to show up. That said, how much of each of the above items should I prepare. There will be no oven at the reception, but I hope to have a warming oven. All food will have been made prior to the wedding, but cooked that day (with the help of my family and friends). Any help would be greatly appreciated! Thank you!
Stressed Mom
ellen
02/21/12
Mom, this menu is not practical for 200 people with no oven/kitchen. I don't know what else to say. You would need at least 4 ovens to pull this off with this menu.

You can email me one to one using the contact at the bottom of every page and we can try to see what we can do, but a full course, sit down meal for 200 with no kitchen? Don't see how...

Stressed Mom
02/23/12
I've sent you an email.