Keep Ellen Cooking!
Support New Pages!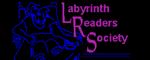 ELLEN'S KITCHEN
Graduation Reception for 120

Kelly
02/16/12
Ellen, I am needing help with the amount of some our food we are serving for this reception. We are planning on approximately 120 people & serving traditional chili with meat & beans along with a white chicken chili. Also, the desserts, I am unsure of how much of each to have. That will consist of cinnamon rolls, 2 oz. dessert shooters & white cherry cookies.

One other quick question, the dessert shooter is a layer of chocolate cookie, chocolate ganach & a peanut butter that is whipped with cream cheese & whipped cream. How early could I put them together & still be fresh?

Thanks for the help & answers.

Kelly
02/16/12
Ellen, one other question has come to mind.
I was planning on using roasters to cook, hold
& serve the chili. At what temp would be good
for this? And, how many roasters would I need
for this amount? Thanks, again.
ellen
02/16/12
Desserts one of each per person, buns fairly small.

Hold at 180 after heating to 180, stir. 3 to 4 roasters, one for rice maybe?

See the chili page for help on quantity estimates and suggestions for sides.