Keep Ellen Cooking!
Support New Pages!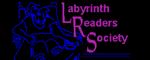 ELLEN'S KITCHEN
Iron skillets, pots and pans

Dennis Westmeier
02/16/12
I have an older frigidaire Electrolux ceramic glass top stove. Can Lodge iron skillets, pots and pans be used without damage to the stove if reasonable precautions are taken--don't slide, don' t drop them onto the stove, start with lower heat and adjust upward, not to use high heat setting for protracted periods of time? Thank you for your response.
ellen
02/16/12
If these are scoured clean on the bottom, and flat, they are usable.