Keep Ellen Cooking!
Support New Pages!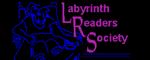 ELLEN'S KITCHEN
Chicken Picatta for 50 people

Kathy
02/11/12
Looking for a good recipe for chicken Picatta or lemon chicken with capers for 50-60 people.
Kathy
02/11/12
looking for Chicken Picatta or lemon chicken recipe for 50
ellen
02/12/12
Take a look at this recipe. You would substitute your capers for the parsley.