Keep Ellen Cooking!
Support New Pages!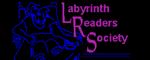 ELLEN'S KITCHEN
Wedding Menu

Jesse
02/10/12
I am getting Married in August and we are roasting 2 pigs.... I see all of your plan for 100 people, but if we are going to have three different kids of salad how much of each do we need.... there is 200 people on the guest list?
Please Help!

Thanks
Jesse

ellen
02/10/12
Jesse, it depends on what the salds are. Please send that info.

You need about 200 pounds whole pig for 200 people, igf that is the only meat. You also need a dish that can serve as an entree for people who don't eat pork- something like, mac and cheese, scalloped potatoes, etc.