Keep Ellen Cooking!
Support New Pages!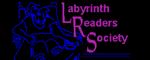 ELLEN'S KITCHEN
buffet for 100 people

Jusia
02/09/12
Hi, I have to plan a buffet for 100 people for a party. That is what I'm planning to serve but I'm not sure this will be enough, can you please let me know? Thank you a lot. Just found your website, it's amazing!

100 half tomato filled with lentil salad
120 savory puff filled with ham mousse, salmon mousse, cheese mousse
12 9" quiches vegetarian and lorraine
130 mini bite size sandwiches (surprise bread)
3 bowl green mixed salad
3 bowls of brocoli, corn, apple salad

ellen
02/10/12
Jusia, nice menu. I need to know the type of event, time of day of your party, and how long it will last. Also, the size of your bowls.