Keep Ellen Cooking!
Support New Pages!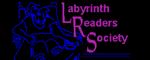 ELLEN'S KITCHEN
175 people

Angela Russell
02/09/12
I am having a family get together (reunite) and there will be about 175 people. I was going to do bone in spiral ham (sandwiches), macaroni salad, baked beans and my grandmother is making her homemade noodles, how much of each do we need?
ellen
02/10/12
Angela, each of these are covered on this site already:

spiral ham (sandwiches), see the sandwich page. Do have a non meat option, for the folks who don't eat ham; cheeses, egg salad, or at least pbj which is always a wise additional at family sandwich gatherings.
macaroni salad, baked beans on the plan for 100 page
homemade noodles, see the fresh pasta estimates in the quantity table on the spaghetti page. Grandmother may need help.

ellen
02/10/12
try an estimate, post it, and I will check it for you. Take a look at the condiment table on the sandwich page, too.