Keep Ellen Cooking!
Support New Pages!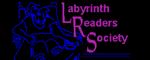 ELLEN'S KITCHEN
black glass top ranges

Valerie B.
02/08/12
Thank you so much for all of the input on your web-site regarding cleaning ceramic range tops. We had our Kitchen Aid range installed yesterday and had a small amount of rice boil over the very first time it was used. I was frantic. Could not get the marks off with the stove top cleaner or other products. Finally turned to your site and was able to remove the damage using a razor blade and Wright's silver cleaner (which I had on hand). After reading all of the reviews, I decided to cover the top with my cork backed place mats so that I am not spending my time worrying about damaging the surface.They are decorative and easily removed for those short periods of time when I am actually cooking on the range! What are the design engineers thinking when they choose style over function on such a basic appliance as a kitchen range! Again, Thank you for your web-site and the very helpful information.
ellen
02/08/12
You are welcome, just be VERY careful not to put the mats on a warm burner or turn one on with the mat on top. Cork is flammable.

You do have a fire extinguisher under your sink?