Keep Ellen Cooking!
Support New Pages!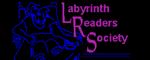 ELLEN'S KITCHEN
Reheating smoked tri tip

Rich
02/07/12
I'm smoking 8 tri tips for a retirement lunch for my work and plan on taking tri tip out of smoker around 4am and not serving it till around 10am. What would best way to reheat? I plan to cut just before serving. Thanks for any ideas.
ellen
02/08/12
Very difficult to reheat successfully. I would serve cold sliced- it is very good that way.