Keep Ellen Cooking!
Support New Pages!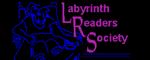 ELLEN'S KITCHEN
birthday party for 60-75 people

Michelle
02/04/12
we are planning our grandbabies 1st birthday and we are planning on having Mexican Carnitas, beans, rice, macaroni salad, taco salad, chicken wings, veggie tray as well as a relish tray. How much of each will be needed? The carnitas will be the main meat while the wings will be a side item. We will also have cake of course. we are doing a 2 tier cake how many cupcakes or sheet cakes should we have as well?
ellen
02/04/12
Michelle, you posted 1/29 and I answered.