Keep Ellen Cooking!
Support New Pages!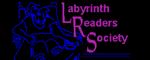 ELLEN'S KITCHEN
Turkey Bacon/spinach/bisquick

Heather
02/02/12
Hi Ellen,
I am interested if you or anyone knows of a recipe that includes Turkey Bacon, Spinach, and Bisquick. I love quiche, and brunch type casseroles, something like that would be great.Love your sight, all the recipes I've seen are great, thought you might be able to help.
Thanks a bunch!
ellen
02/02/12
Heather, the impossible cheese and bacon pie in the Impossible pie section of the recipe box might be just right for you.