Keep Ellen Cooking!
Support New Pages!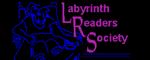 ELLEN'S KITCHEN
fruit salad for event of 200

nury hughes
02/01/12
I have cantalope, grapes, raspberries, blueberrie

How much in advance can I start cutting and storing for event?

ellen
02/01/12
Covered on the fruit tray page. The berries have to be day of...