Keep Ellen Cooking!
Support New Pages!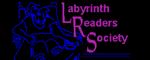 ELLEN'S KITCHEN
Tortilla Ham Pinwheels

ELLA
02/01/12
I am planning a graduation party for 200 people. I know how to make Tortilla Ham Pinwheels but I don't know how many I need to make to accommate for 200 people. Can you help>
ellen
02/01/12
What else is being served???