Keep Ellen Cooking!
Support New Pages!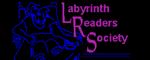 ELLEN'S KITCHEN
planning for a wedding

Sherry
01/30/12
I am trying to plan a wedding for about 200 people. I'm not sure how you figure out how much of everything to make. I was thinking stuffed chicken, rigatoni with meatballs, sliced roast beef, garlic potatos, toss salad, vegs. and dinner rolls. Please help
ellen
01/30/12
Use the plan for 100 list for all the single items. For the multiple entrees on this menu, including beef, you want to end up with a minimum of 4 ounces cooked beef per person; you need 1 pound raw beef per 3, 1 pound meatballs per 6 if in the rigatoni, per 5 if on the side, and 1 piece (not quarter) of chicken per person for plain roast, or 3 ounces chicken meat, or 6 ounces bone in chicken.