Keep Ellen Cooking!
Support New Pages!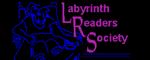 ELLEN'S KITCHEN
How much for a fish fry?

Nate
01/30/12
I am about to have a fish fry for about 60 people. I was wondering about how many pounds of catfish filets I would need as well as cole slaw, and french fries. Thanks!
ellen
01/30/12
Use 2/3 the amounts for 100 on the plan for 100 page.