Keep Ellen Cooking!
Support New Pages!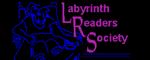 ELLEN'S KITCHEN
Valentine Party for 40 - 50

Mary Garrett
01/30/12
I need to cook about 45 rock Cornish hens and keep them warm without overcooking them. Any suggestions as to how to do that?
ellen
01/30/12
Mary, it depends on how long you have to hold them. I would roast barely done and make a sauce and hold in the sauce- could be mushroom, butter/herb, wine, many options. But even that won't hold them over about any hour.