Keep Ellen Cooking!
Support New Pages!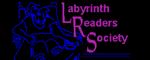 ELLEN'S KITCHEN
Graduation for 250 people

Chris
01/24/12
My son would like roast beef at the graduation. 250 is the most that will be there, we will have pasta, meatballs, potatoes, sausage and peppers , rolls and salad. Also cake and cookies and sundaes. It will be served buffet style, and I have not made roast beef for a large crowd. How much do I need and can it be made ahead of time and just warmed up, we will be using sternos and pans to serve, full kitchen to prepare, would like to make it day ahead. thanks
ellen
01/26/12
You need a pot roast of beef using whole chuck shoulder clods, and you need 80 pounds or more of beef. You MUST preheat it in the oven before transferring to chafers.