Keep Ellen Cooking!
Support New Pages!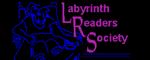 ELLEN'S KITCHEN
Broken Whirlpool ceramic top range

Meredith
01/17/12
While cooking Christmas dinner, I dropped a glass salt shaker as I was taking it from the spice cabinet next to the stove. It is about 20 inches from spice shelf to stove top. The ceramic top broke and disabled two of four burners. It seems to me that if the tops are going to be that susceptable to breakage, then we should rethink buying that type of range regardless of how nice they look. The cost of replacing the top is more than the cost of a new range.
ellen
01/17/12
Yup. Consider switching to one of the new closed burner standard electrics.