Keep Ellen Cooking!
Support New Pages!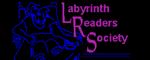 ELLEN'S KITCHEN
Making lasagna for 70-80 people

DIANE
01/16/12
i am making meat lasagna for 70-80 people.

i need to know how much of each ingreident
to use. i.e. mozzarella, ricotta cheese,
ground beef and tomatoe sauce.

please advise.

thank you.

diane russo

ellen
01/16/12
See the lasagna table in the middle of the spaghetti page.