Keep Ellen Cooking!
Support New Pages!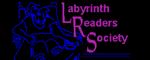 ELLEN'S KITCHEN
How many meatballs do I need for 40 - 50 people?

Jodi
01/16/12
Hi,
I am cooking for my daughter's youth group next Sunday. There are the teens (8th - 12th graders) plus the adult leaders - they expect 40 - 50 people in total. I am making spaghetti and meatballs with rolls and butter. Other moms are providing salad and dessert. I already bought 2 five pound bags of premade meatballs, but I don't know if that is too much, just right or not enough. How many meatballs do I need per person?
ellen
01/16/12
If I were expecting up to 50 people with many teens, I would add at least 1 more bag of meatballs.