Keep Ellen Cooking!
Support New Pages!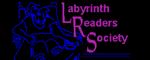 ELLEN'S KITCHEN
appreciate your tips

Julie
01/07/12
This is simply a thank you. I'm helping to plan a party for 150 or more(?). Your site gives me a solid idea of how much food I need. Right down to details...I know how many baby carrots to buy, for example. I also got some good tips about cooking in electric roasters. Lots of good info here.
Thanks again.
minnie
01/07/12
I couldent agree more!
ellen
01/07/12
You are welcome. If you can, give a donation to support the monthly cost of keeping up the site (donate button is to the left). Every little bit helps.