Keep Ellen Cooking!
Support New Pages!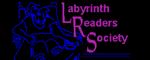 ELLEN'S KITCHEN
large electric roaster as my only source of cooki

Peggy
01/03/12
will I be able to fry an egg and bacon or french toast in the bottom of my new stainless 13 QT electric roaster? This will be the only source of cooking for several months so I want it for big chili recipe and just simple meals for one person. HELP?
ellen
01/03/12
Nope. There are great baked options; cup eggs or shirred eggs, baked French toast casserole, Dutch pancakes. etc. You need to expand your recipe repertoire a bit, and maybe add a hot plate?

Bake several things at once and reheat servings on your new hot plate.