Keep Ellen Cooking!
Support New Pages!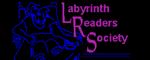 ELLEN'S KITCHEN
black-eyed peas (dried) for 150 people, and rice

La Kisha
12/30/11
We are having black eyed peas w/ rice for 150 people,buffet style, along with 3 other sides (mac&cheese,greens,yams) we need how many pounds of beans do we need to prepare and how many pounds of rice?
ellen
12/31/11
10-12 pounds of dried peas (depends on how much youadd, of veggies, ham, etc) and 10-12 pounds dry of rice.