Keep Ellen Cooking!
Support New Pages!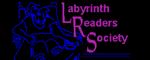 ELLEN'S KITCHEN
Stir fry for 30

Michele
12/28/11
I'm cooking Beef Stir Fry for 35 people.
How much fresh veggies, beef, and rice should I prepare?
Thanks!
Michele
ellen
12/29/11
Is this the only dish? In Chinese cuisine, several entrees are offered at a meal.

However, if this is the only item on the menu, about 4 pounds dry rice (you will probably have some left); 8-10 pounds tender beef (at least top sirloin) and approximately equal weight of vegetables.