Keep Ellen Cooking!
Support New Pages!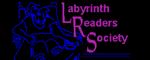 ELLEN'S KITCHEN
Cookbook/Manual for Microwaves?

Honey
12/16/11
i am looking for a manual or cookbook for a Whirlpool over the range microwave oven,desperately!!!!!
ellen
12/16/11
I use my Barbara Kafka Microwave cookbooks often. I also like another one, but I have to find it and find the title for you, for recipes.

For the mechanics, go to the Whirlpool site and download the manual.