Keep Ellen Cooking!
Support New Pages!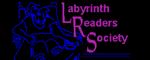 ELLEN'S KITCHEN
salt pork for seasoning

linda
12/14/11
i am cooking fifty pounds of mustard greens how many pounds of salt pork do i need to use
ellen
12/15/11
None; but if you are making traditional, you can use up to 30 pounds or as little as 15.