Keep Ellen Cooking!
Support New Pages!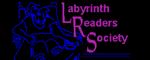 ELLEN'S KITCHEN
Spaghetti for 200 people

Lucy
12/12/11
Please tell me how much beef, sauces, noodles to prepare for feed 200 people. Mahalo!
ellen
12/13/11
See the spaghetti dinner for 50-60 at the bottom of the spaghetti page and do 4 times the quantities.