Keep Ellen Cooking!
Support New Pages!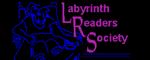 ELLEN'S KITCHEN
spaghetti and meatball

Linda
12/06/11
My son is volunteering to cook for a christian organization for 200 people and don"t have no idea how much sause or ingredient to use can someone help?
ellen
12/07/11
You can use 2 recipes of the baked spaghetti for 100 in the Basic Budget entrees on Big Pots, or you can do 4 of the plated spaghetti dinner for 50-60 at the bottom of the spaghetti page. The baked is easier.