Keep Ellen Cooking!
Support New Pages!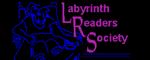 ELLEN'S KITCHEN
Food for 60 Tweens

Hagit Levy
12/06/11
hi, I'm doing a Bat-Mitzvah party for 60-13 years old.
I was thinking serving penne pasta with tomato sauce, chicken nuggets and/or chicken wings, green salad and vegetable tray.
how much I need for each?
this will for dinner...
ellen
12/06/11
Tweens basically eat like most grownups. Use 2/3 the amount for 100 for plenty. I would add fruit trays.