Keep Ellen Cooking!
Support New Pages!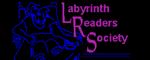 ELLEN'S KITCHEN
Measurements for Chowder

Madre
12/06/11
I don't see my question written in the thread of how much you measure per person for a Seafood Chowder.
ellen
12/06/11
As I said before, 1 1/2 cup per person if it is the main course, 1 cup if it is part of the meal.